Grand Hotel et de Milan - Accomodation
Book your stay at our 5-star accommodation in Milan
Every single detail has been conceived paying particular attention to the environment and the chromatic dominant in which is set, linked to the latter with harmonious or in contrast elements. The project is permeated by a great passion for history, shared both by the owners and the management, as well as by Dimore Studio: objects and furniture have maintained the precious patina gained throughout the years and the desire of bringing new life to the endless number of period pieces and historic references is a tangible endeavor and the great treasure of the Grand Hotel et de Milan.
Rooms and Suites
The interiors of the Grand Hotel et de Milan, discreet and refined, conquer with the unique atmosphere of its rooms, enriched over the years with exclusive objects and furniture that are now part of its history. The rooms perfectly preserve the period furniture and details, as well as the parquet floors and the Italian marbles that decorate the spacious bathrooms. Seventy-two rooms and twenty-three suites offer a variety of accommodations.
Dedicated suites
The passage of distinguished guests, who have chosen the Grand Hotel et de Milan throughout the years as their "Milanese house", is celebrated by the dedicated suites. Each of them is characterized by a selection of objects, photos, autographic documents and other memories, belonged to the personage or ascribable to his/her life. Giuseppe Verdi, Gabriele D'Annunzio, Maria Callas, Giorgio Strehler, Enrico Caruso are only some of the personalities to whom the hotel's Suites and Junior Suites have been named after.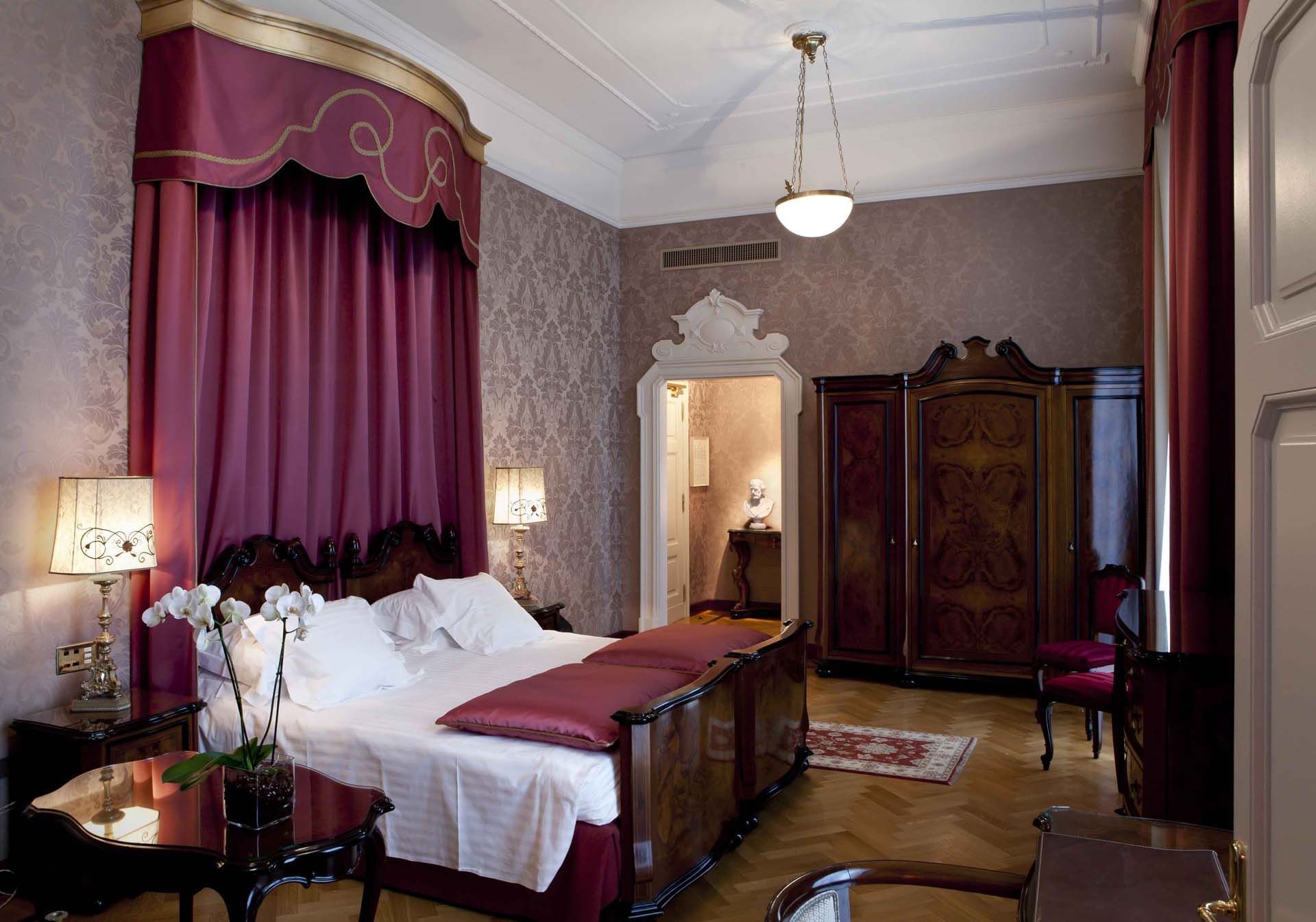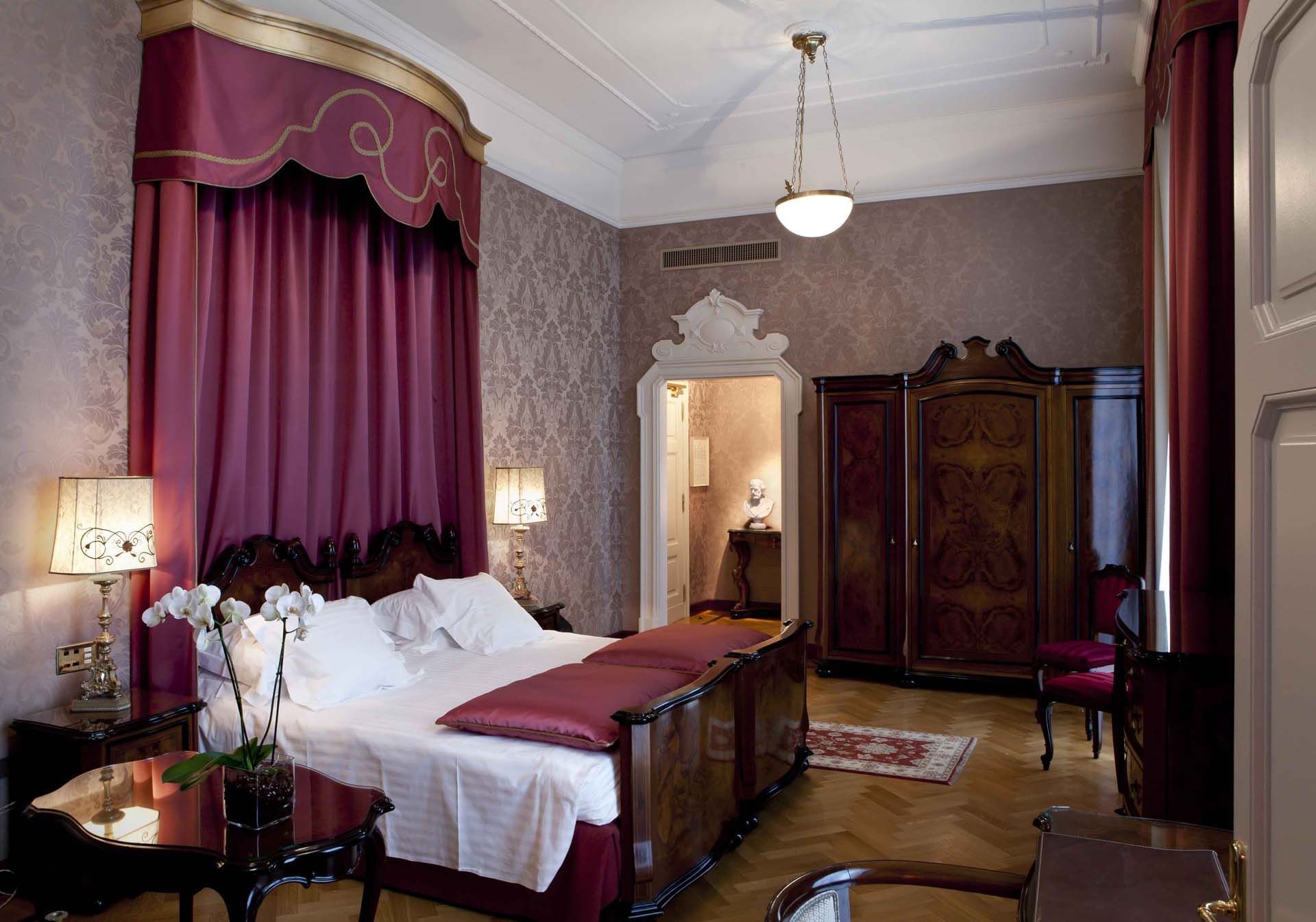 The Verdi suite
The Suite comprises a wide and well-lit living room with original period chimney and furniture, a bedroom and two bathrooms. The lounge has been recently restored and it is today more sophisticated than ever. The bedroom and the sitting room can be reserved separately and the Verdi room can be turned into a wonderful period setting, perfect for a stay, receptions and business meetings in a refined and timeless atmosphere.
Check this room