Valextra presents: The Edge of Urban Movement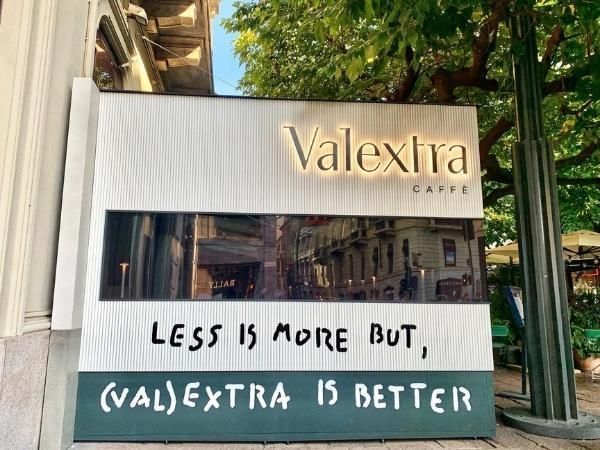 In celebration of our dynamic hometown of Milan and the founder's devotion to the art of observation, Valextra is proud to present The Edge of Urban Movement, a collaborative project that brings together the city's pre-eminent creative community and its most revered landmarks.
In the first of two innovative collaborations, Valextra is proud to have partnered with world-renowned visual thinkers Perimetro to commission the photographic project Sign Times for which they invited four exceptional photographers to lens their interpretation of 'urban movement' in Milan.
The resulting works by Rafa Jacinto, Guido Morozzi, Riccardo Cattaneo, and Carolina Lopez provide a candid portrait of the city, shining a light on the dynamism and dichotomy that first inspired Fontana to begin engineering his objects of desire back in 1937, and which continues to inspire Valextra in 2022.

On display from September 12 at the Valextra flagship boutique on Via Manzoni, their work will proudly preside over the new NoLo Bar where visitors can become acquainted with Valextra's latest ode to urban craft, the NoLo handbag. To complement the occasion, the renowned mixologist Filippo Sisti has created a special cocktail named after Fontana's original icon of engineering, the Tric Trac.
The second instalment of project comes to life at the Grand Hotel et de Milan, a place rich in atmosphere, whose name is written in history of Milan, where Valextra will become temporary custodians of its Ristorante Caruso Fuori. Transforming its famous veranda into the Valextra Caffé, it will become an immersive embodiment of Valextra's distinctive codes with our black lacquered Costa edging framing a Valextra Green and Pergamena White space that will play host to a preview of the Sign Times photographic project.

Especially for the occasion, Valextra is honoured that a selection of legendary Milanese dishes on the menu will be renamed after their iconic Tric Trac, Iside, and Brera handbags, bringing together the worlds of cuisine, craft and contemporary art in a way that only Milan can.
Situated at the crossroads of Via Manzoni and the prestigious Via Montenapoleone, the Valextra Caffé will be perfectly situated to encourage the very art of observation that their project celebrates, placing guests both figuratively and physically at the edge of urban movement.
Valextra invites friends and guests to experience this unique project at our Via Manzoni flagship boutique and the Valextra Caffé from September 12 to 29 and salute Milan's timely urban energy and inimitable attitude.
About Valextra
Founded by Giovanni Fontana in 1937, Valextra is one of Italy's most renowned and discerning leather goods brands. Taking inspiration from its hometown of Milan, Valextra's handbags and luggage encapsulate its commitment to engineering beauty to conceive meaningful everyday objects of desire. From the iconic Tric Trac wrist bag, first conceived in 1968, to the Iside handbag that arrived in 2011, preservation and innovation are symbiotic in Valextra's approach to craft and construction. Signature details, such as the black lacquered Costa edging; the fine, hand painted Inchiostro lines; and their famous shade of Pergamena white have endured as discreet yet distinctive signatures that make Valextra recognisable around the world.