Chandon Garden Spritz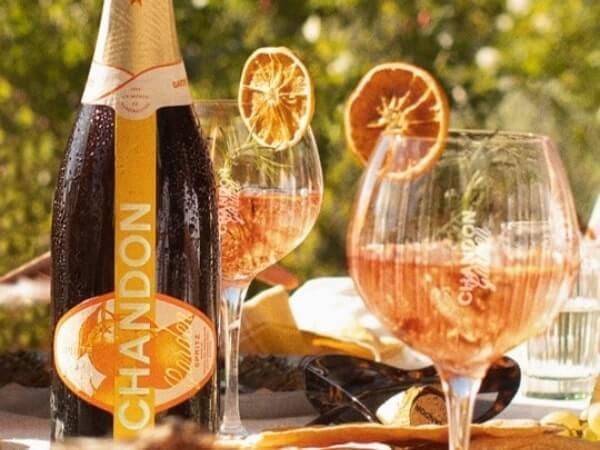 The unique story of Chandon Garden Spritz began with a desire to celebrate the diverse terroirs of the world. Chandon planted its first wide-spread roots Argentina in 1959. This is where we were inspired to source the best, local ingredients to create this aperitivo. Made from their awarded "Best Argentinean Sparkling Wine 2020", blended with their home-made orange-bitter liqueur recipe, made with natural extracts from orange peels, herbs and a secret mix of spices.
Chandon has been producing wines and sparkling wines for 60 years and the technical skills developed over the years now guarantee the quality of their products. A delicious top-quality dry cuvée of the house's sparkling wine, made with Chardonnay, Pinot Noir and Semillon grapes.
The wine is made using our slow-ferment long Charmat method to preserve this all-important true fruit expression. A unique blend made with natural extracts from orange peels, herbs and spices is added with the utmost precision. It took them more than 64 tries and 4 years to find the perfect balance between bubbly & liqueur, between bitterness & sweetness.