Alessandro Manzoni: Heart places in Milan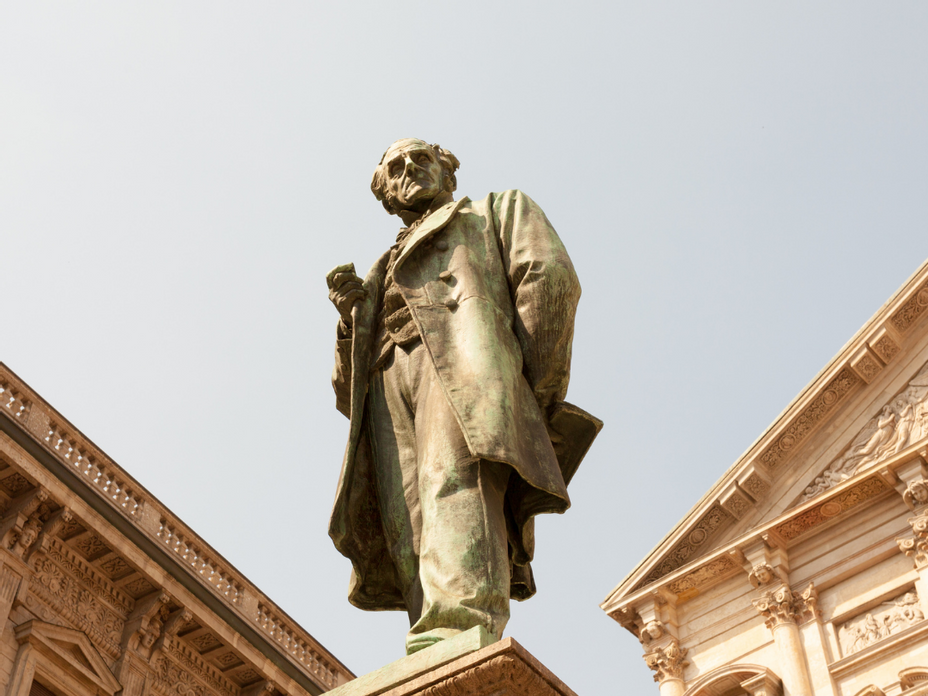 Alessandro Manzoni Italian writer, poet and playwright, is famous for his novel "The Betrothed", set on Lake Como but not everyone knows that he was born and lived most of his life in Milan, dearly beloved to him.
In every corner of the city it is possible to discover a plaque, a memory or a detail that celebrates Manzoni's life, and most of these places are easily accessible from the doors of the Grand Hotel et de Milan.
San Fedele Church
Grandson of the already famous Cesare Beccaria, Alessandro Manzoni undertook very strict and religious studies, attending mostly boarding schools. Nevertheless, thanks to his perspicacity and intelligence, he was always able to separate his faith with reason, without ever Influencing his works with the education he received.
He was a convinced practicing catholic so much so that the square in front of San Fedele Church, Manzoni's favorite church, was the preferred place for the construction of a statue in his honor.
Alessandro Manzoni House
As mentioned, Milan was inspiring for the poet: here he bought a house in 1813 and within these walls he began the writing of his most famous work I Promessi Sposi (The Betrothed), whose writing lasted almost 20 years.
Today his house is open to the public and it can also be defined as "the place where the Italian linguistic unity was born". Alessandro Manzoni was one of the first who studied the Florentine dialect and used it in his works, contributing to its expansion and to the subsequent uniformity of the Italian language throughout the country.
The Art Gallery
Talking about Alessandro Manzoni it's mandatory to mention the Pinacoteca di Brera, where you can see one of the rarest but most famous portraits of the poet. In this place, observing the writer painting in person, even if on a canvas, you can identify with him and enter his era.
San Lorenzo Church
Reading "I Promessi Sposi" (The Betrothed), you enter the symbol of the "small altar" where the priest blessed the people of Milan, afflicted by the plague. Today that place is called the Church of San Lorenzo and it is one of the most famous churches in Milan!
San Marco Church
The Church of San Marco is in the hearts of the Milaneses for having hosted the Requiem Mass in honor of Alessandro Manzoni, after his death. It was Giuseppe Verdi, another adopted Milanese, who composed and conducted it. As we have seen, the life of the famous Alessandro Manzoni embraces the entire city of Milan and the Grand Hotel et de Milan is the ideal starting point to discover its traces.