Grand Hotel et de Milan - Meetings & Events
Host successful events at our business hotel in Milan
Verdi, Puccini, Giordano: three well-lit lounges combining a unique atmosphere with state-of-the-heart technology for the organization of events, business meetings, receptions, banquets and exhibitions.
Besides the rooms available for private events, the Grand Hotel et de Milan boasts two restaurants, the Caruso and the Don Carlos.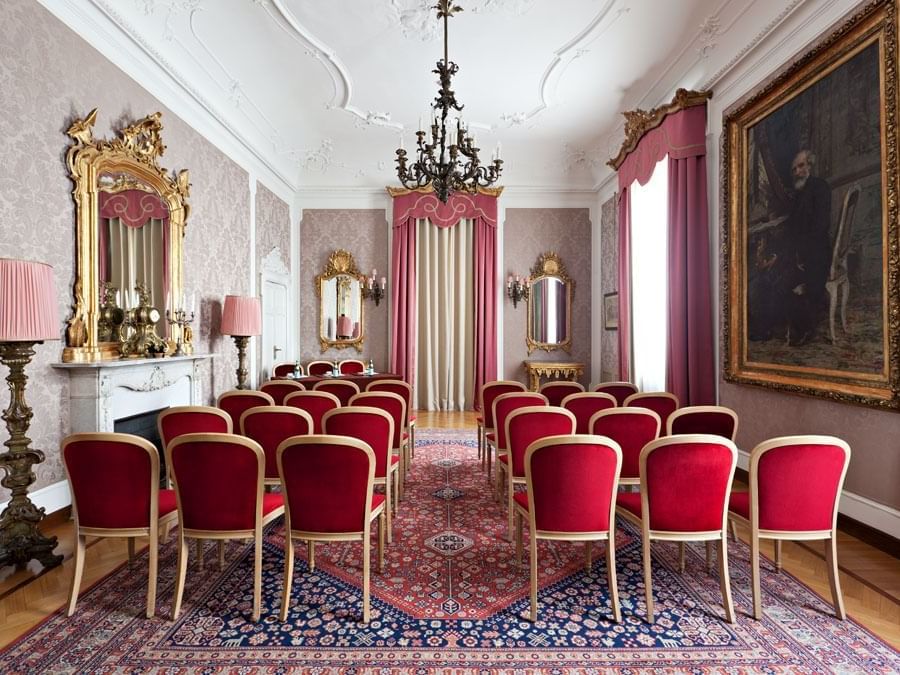 The Verdi Lounge
The Verdi lounge is a sumptuous room, perfectly maintained in its splendor, ideal for receptions and business meetings in a lavishly decorated atmosphere.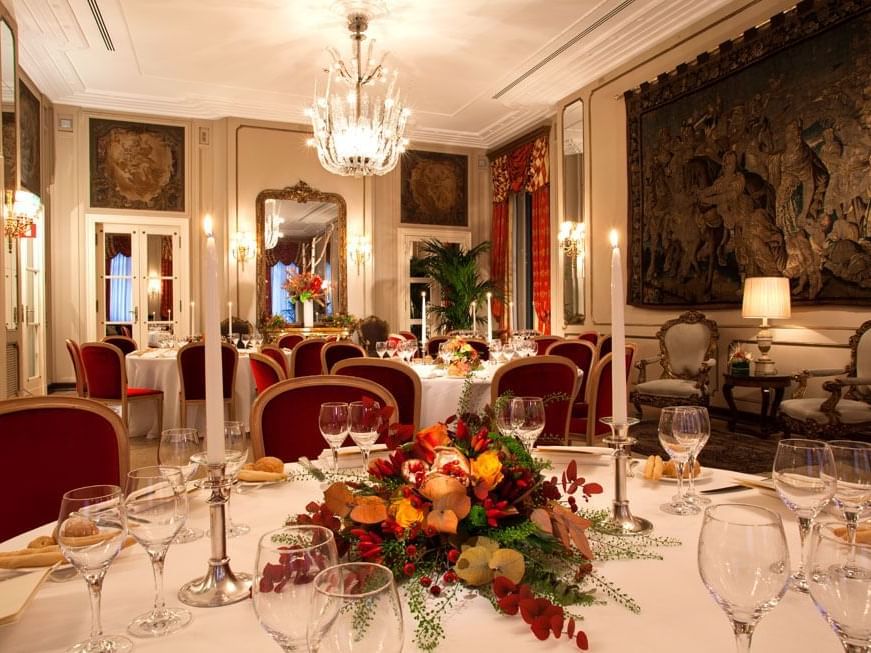 The Puccini Lounge
The Puccini lounge, decorated with a prestigious collection of paintings by Maria Luigia d'Austria, represents a classic example of the nineteenth century liberty architecture.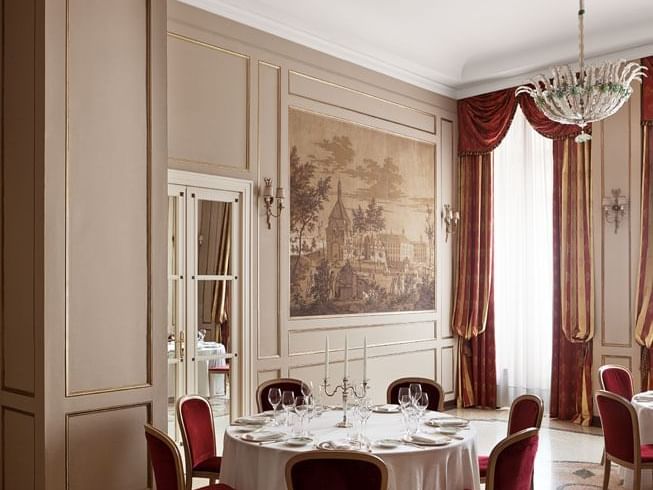 The Giordano Lounge
A spacious corridor separates the Puccini lounge from the Giordano one, in which a marvelous "papier peintre" welcomes guests in an intimate and refined setting, typical of the traditional Milanese palaces.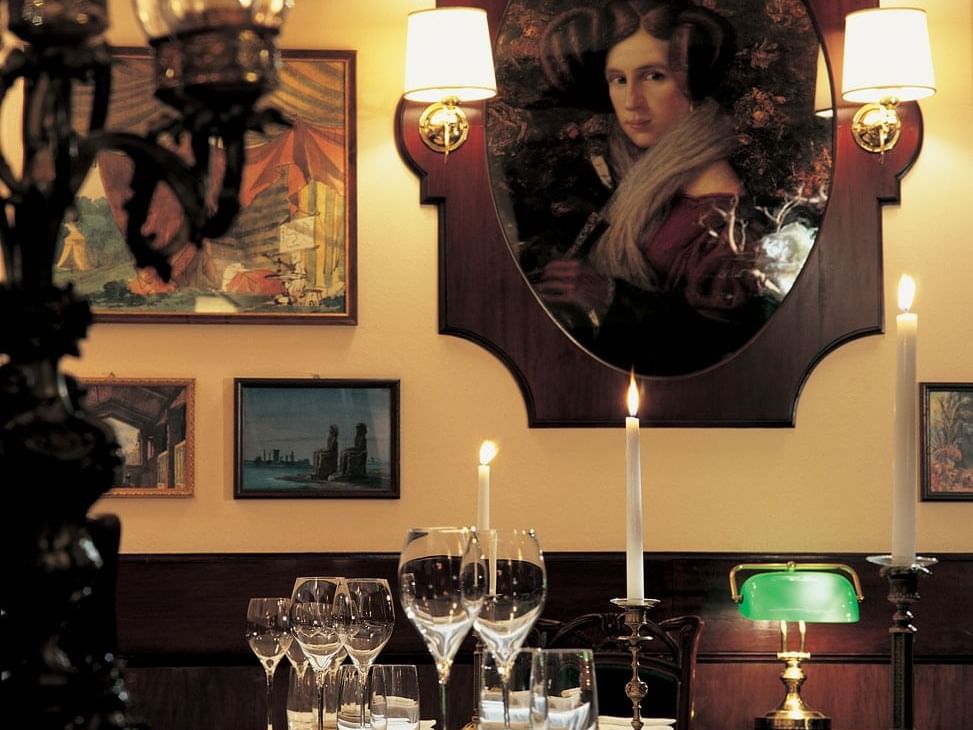 The Don Carlos Restaurant
The elegant ambience of the Don Carlos restaurant is perfect for private lunches and dinners, in a warm and refined atmosphere. It is possible to use the cellar of the restaurant, for small groups of people, for an aperitif set in a historic frame among the ruins of the ancient Roman defense walls, dating back to 250 A.D.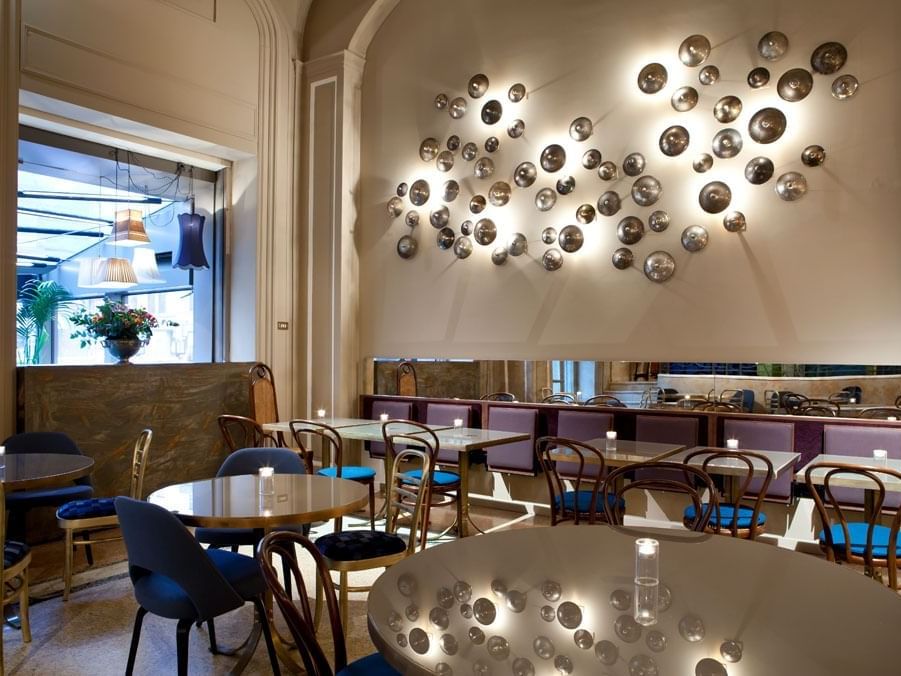 The Caruso Restaurant
The Caruso restaurant is perfect for cocktails and private dinners, in a chic location characterized by light and delicate vintage touches. In particular, the Veranda overlooking the Croce Rossa little Square, recalls the typical atmosphere of a French bistro. The restaurant boasts a lovely bar, completely equipped.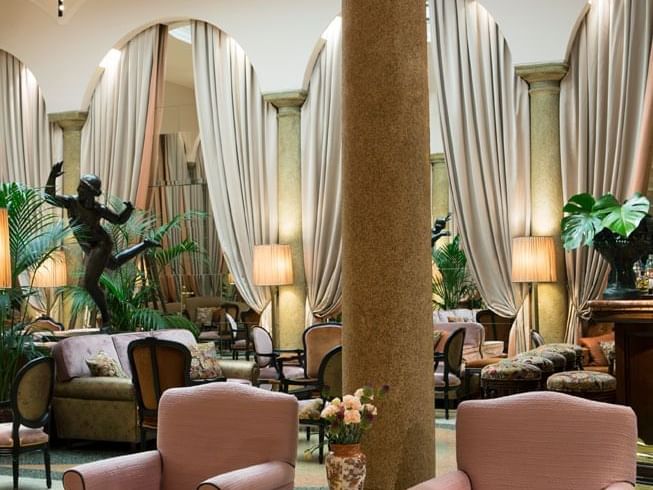 Gerry's Bar
It is also possible to organize cocktails in the large Chimney Hall and in the adjacent Gerry's bar.
Capacity Chart
The Verdi Lounge
The Puccini Lounge
The Giordano Lounge
The Don Carlos Restaurant
The Caruso Restaurant
Gerry's Bar